What is DSE?
Firstly it is important to understand what DSE is; DSE stands for Display Screen Equipment and is devices or equipment that have an alphanumeric or graphic display screen and includes display screens, laptops, touch screens and other similar devices.
What are the health risks with DSE?
Some workers may experience fatigue, eye strain, upper limb problems and backache from overuse or improper use of DSE. These problems can also be experienced from poorly designed workstations or work environments. The causes may not always be obvious and can be due to a combination of factors.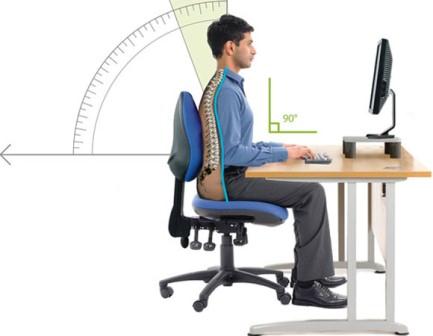 These disorders can be avoided if DSE assessments are carried out, equipment is set up correctly and good practice is applied. A DSE assessor would come into evaluate the persons' posture, workstation, habits, routine, disorders and then make suggestions on how to improve and what equipment will help and make them a happier and more productive person.
Contact us for your free online assessment or consultation